Executives :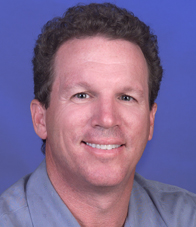 Chuck Bergson
President & CEO
CHUCK BERGSON, age 45, is currently serving as Director, President and CEO of Pacific Media Group, Inc. and has done so since March of 1990. PMG currently owns and operates 14 radio stations. KPOA FM, KLHI FM, KNUI AM/FM and KMVI AM/FM on Maui, and 4 stations in Hilo and 4 in Kona Hawaii. Bergson also serves as Director and President of Island Airwaves, Inc. Island Airwaves principle business is the development of communications sites commonly known as "antenna farms", where telecommunications companies lease space to hang their antennas and house their transmitting equipment.
Chuck began his career in broadcasting with The American Broadcasting Company (ABC-TV), New York, NY. in 1983 as an Associate Account Executive in Affiliate Relations. In 1985 he accepted a position as an Account Executive with Retlaw Broadcasting, KMST-TV a CBS affiliate, Monterey, California. In 1987, he was awarded the Television Bureau of Advertising (TVB) "Entrepreneur" of the Year Award and was promoted to Sales Manager where he remained until his move to Maui in March of 1990.
Chuck, an active member of the Maui Community currently serves as a Past President for the Rotary Club of Lahaina, Director for the Lahaina Restoration Foundation, Director for Maui Memorial Medical Center Foundation, Director for the Pacific Cancer Foundation and Trustee for the Maui Preparatory Academy and as an advisor to numerous other community groups.
Chuck is married to Gail and has 2 children Danielle (6) and Rachel (4).
L E "Eddie" Johnson Jr
Chairman & CFO
Eddie received his B.S. in Business Administration from Fresno State University in 1968 where he was voted outstanding student in the field of insurance. Eddie joined his father's insurance brokerage in the following year passing exams for his property & casualty as well as life insurance licenses. In addition he passed the NASD broker dealer exam in order to enable him to sell securities. In 1970 Eddie ventured out on his own forming a corporation, Monterey Bay Area Media, for the purpose of applying for a Carmel, California FM radio license. The corporation successfully secured the license putting KLRB on the air in 1971 operating successfully until selling very profitably in 1977. That year Eddie joined a group forming Carmel Food & Beverage Co which created The Fabulous Toots Lagoon restaurant. Eddie became President in 1981 and operated very successfully for over 20 years while also starting a second restaurant Club Jalapeno. Eddie sold his interest in the company in 2001 to concentrate on his endeavors in Hawaii which began in 1983 when he became a principal of Lahaina Broadcasting Co which put KPOA-FM on the air on Maui.
In the mid 1990's Eddie along with partners Chuck Bergson and Bob Van Dine changed LBC to Pacific Radio Group purchasing a second FM on Maui, KLHI then acquiring two additional FM's and two AM's with the purchase of Maui Radio Group. A few years later they also acquired six FM licenses and 2 AM's on the Big Island and continue to operate all stations on both islands. The company also operates the very popular news and information web sites Mauinow.com and Bigislandnow.com.
In 1996 Eddie, Chuck, and Bob formed a separate corporation, Island Airwaves, for the purpose of building out Maui's premier tower facility which not only provided superior signals for their radio group but became a landlord to other broadcasters as well as cellular operators. IA expanded its facilities to the Big Island with the radio group's expansion in to that market. In the last three years IA sold its tower facilities to American Tower Co and has shifted its investment focus to real estate operations.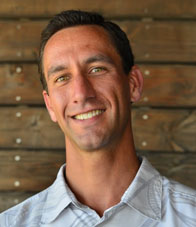 Jack Dugan
COO and Director of Digital
JACK DUGAN, age 36, currently serves as Chief Operating Officer and Director of Digital Products for Pacific Media Group. Jack is responsible for the alignment and advancement of all Pacific Media Group teams and products.
After being raised in Upcountry Maui, Jack left for college in California. Jack began his career with Media News Group, working with several newspapers in Northern California. He promptly left "corporate life" to pursue a path of entrepreneurship, and over the course of several years, he launched and subsequently sold a handful of regional publications, mobile apps and other media-related products. Jack has been involved in a handful of start-up companies and consulting projects that range from digital media to aerospace.
vThirtyFive LLC, Dugan's current software development and marketing company, serves a handful of National customers across the USA and is responsible for the development of several technologies and systems currently active with Pacific Media Group.
Jack recently celebrated his 15 year marriage anniversary and is a proud parent of two daughters. He enjoys surfing, hiking, snowboarding and other outdoor activities. Jack is passionate supporter of several Hawaii community programs and is an active volunteer with multiple Maui youth programs.
Management :

Ilene Alford
Vice President of AdministrationIlene has been with Pacific Media Group since 1998. She started out as a traffic manager for two stations. Her career grew with the company and today Ilene is Business Manager/Director for the entire family of Pacific Media Group stations, including our 6 Maui Radio Stations and 8 Radio Stations on the Big Island of Hawaii.

Aileen Antoque
Director of Promotions, Big IslandAileen attended the University of Hawaii at Manoa as an education major and worked in retail management for 15 years before finding radio in 1998. She has embraced the radio industry as a means to assist the Big Island community in many signature events. With roots on Oahu and San Francisco, Aileen has found the Big Island to be her true calling. Aileen is a member of Hawaii Ballroom Dance Association and sits on the committee for Hospice of Hilo's Lights of Remembrance.
Marketing :

Rodney Pacheco
Marketing Executive, Big IslandRodney brings 25 years of radio experience to the table. The "local Big Island Boy" began his career as an on-air dj, slash sports reporter, turn news director and now has found his niche serving businesses in his hometown community. Rodney believes in his clients success and happiness and takes an easy, fun-going approach when building new business relationships.
Administrative :

Keith Vashon
Production Director, Big IslandKeith has been in the radio industry for over 15 years, and is proud to have been with Pacific Media Group since 2007. As Production Director, Keith is committed to building your commercial to sound great and be effective to get the listener's attention to drive results for you and your business. As co-host of the Wake Up & Drive Show, and Assistant Program Director of KBIG-FM, Keith is committed to delivering the best Morning Show possible, and the most effective station to frame around your commercials.
Get a Price Quote
Get a fast and free price quote, request a call to run through our current specials, or request a 1:1 analysis so we can customize the most cost-effective plan for your needs. Our marketing managers, advertising specialists and creative team are here to help.
Thank You
Thank you for contacting us. We'll be in touch within the next 24 business hours to assist you.